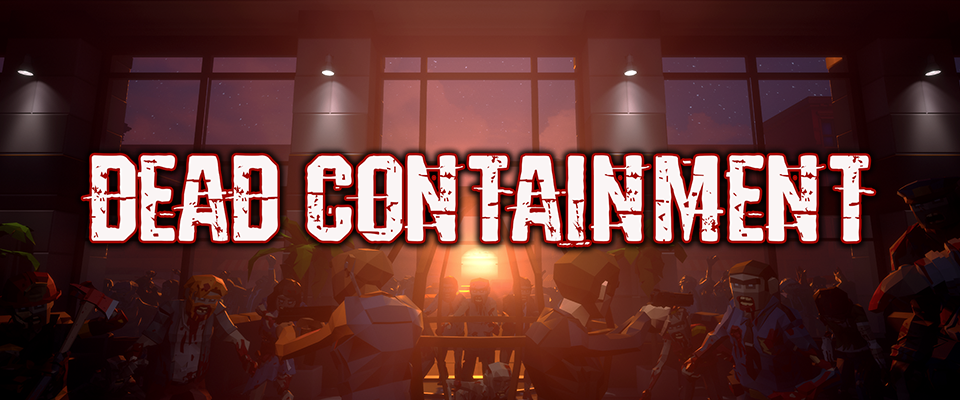 Dead Containment
Dead Containment Demo Update 0.3.5.
---
Demo Update
Hey all.
There's a new demo update out which should fix a variety of bugs as well as bring some graphical improvements and optimizations. Both levels have also had some new visual changes, with the biggest being level 2's boss arena.
Trello
You can follow the progress of Dead Containment by visiting the Trello page here. The page is updated regularly with what I'm working on, what's planned in the next update and the state of reported bugs.
Bug Reports
Please report any bugs you find by posting in the official bug report thread here.
Update Notes:
Added details to level 1.
Added details to level 2.
Changed the multiplayer lobby.
Changed explosions with new lighting and particles.
Changed camera to ignore dying enemies.
Changed particles to improve performance.
Fixed low shadows setting removes all world shadows.
Fixed game doesn't end when boss kills both players.
Fixed dead players guns are visible after changing path.
Fixed level 2 not ending correctly.
Fixed Level 2 - Enemies stop out of camera when attacking on the truck depot steps.
Fixed Level 2 - Enemies stop out of camera when attacking in the tunnel.
Fixed Level 2 - Sunset cycle not triggering.